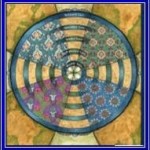 Member Care Associates, Inc. We provide and develop supportive resources for workers and sending groups within the mission/humanitarian/development sectors.
Our work also emphasizes global mental health and sustainable development within the framework of "global integration.". MCAresources@gmail.com
**************************************
Working together in the trenches, the towers,
and everything in-between. 
New from MCA:
–1. Click here for the latest:
Global Integration Updates:
Transforming Our World (the new UN SDGs–October 2015)
Faith-Based partners in Transformation (August 2015)
Current and Crucial Resources (June 2015)
Understanding the Global Contexts (April 2015)
Sustainable Development ( February 2015)
Global Integrators (reflections and directions for GI People)
Global Integration Webinars (information and powerpoint recordings)
2–Click here for the latest articles:
Global Mental Health: Tracking and Trekking Across Sectors, Psychology International, June 2015 (Kelly and Michele O'Donnell)
The Missional Heart of Member Care, International Bulletin of Mission Research, April 2015.(Kelly O'Donnell)
–3. Click here for recent multi-sectoral resources relevant for member care:
Global Member Care Volume 2 Updates section

 –4.  Click here for presentations:
Global Mental Health: Tracking and Trekking Across Sectors
(powerpoint presentation and article, Center for Multicultural and Global Mental Health, William James College, USA, (inaugural conference, 26 June 2015)

Staying current!
CORE Member Care
:
Check out the variety of "reflections, research, and resources" on our weblog. It includes 260+ entries posted over the last eight years.
Recent
weblog entries focus on the many issues and applications for LTP: Loving Truth and Peace.  
The current
weblog entries are
 on Global Integrators (reflections on the people and processes involved in global integration—good global learners-practitioners and good global learning-practice)
.

Staying current! MCA Resource Updates:
This monthly resource provides materials to help us work effectively in member care and mission/aid. Signing up is easy and free:
http://eepurl.com/kcuon
.
 October 2015 issue
 is on migrant care and forced migration;
September 2015 issue
focuses on the central place of Jesus Christ in faith-based/Christian member care;
August 2015 issue
presents four new resources for sending groups
; July 2015 issue
is on trauma
; June 2015 issue
is on peace in a perilous world;
May 2015 issue
is on the "precarious region" of the Middle East;
April 2015 issue
reviews member care history with a view towards the future development of the field;
March 2015 issue
includes short accounts from the humanitarian "trenches"which are relevant for the welbeing and effectiveness of staff;
February 2015 issue  
includes two sets of commitments for good practice in member care in light of current challenges and future directions;
January 2015 issue
features the theme of "counting the cost" to do what is right and to help vulnerable people (integrity and courage
). Note:
All of the 75+ 
Updates
are archived on this site in the
Resource Updates section
 including a translation tool of the Updates–47 languages with just a click!
]
Personal note from Kelly and Michele (August 2015):
Growing as Global Integrators (read more on our CORE MC weblog)

We want to let our colleagues know about the efforts to link together on behalf of "global integration" (GI). Our initial definition of GI is "actively integrating our lives (connecting and contributing) with global realities (the major issues facing fellow humans and human wellbeing) in light of our core values (e.g., ethical imperatives, commitment to humanity, faith-based). GI is especially important in view of the major global efforts to develop and implement the United Nation's Post 2015 Development Agenda. Some of the main emphases and resources we offer to support GI are via global mental health (e.g., the GMH-Map website and the recent article on GMH: Tracking and Trekking Across Sectors  in Psychology International) and global member care (e.g., the Member Care Associates website and the recent book Crossing Sectors for Serving Humanity). Our international work as psychologists is based in Geneva. It includes regular interactions with personnel/events in the United Nations, World Health Organization, and international NGOs—and hence materials, perspectives, and cutting edge news that we can share with colleagues. We think that one of the greatest opportunities currently for further developing GI is organizing a new coalition(s) of colleagues committed to/involved in GI (global integrators). We also speak in academic settings/graduate courses including via skype. If you are interested in talking more about our resources, speaking, and/or developing GI further, you can contact us at: MCAresources@gmail/com   To receive the free, periodic GI Updates (archived on this MCA website), click here:  http://eepurl.com/beKNk1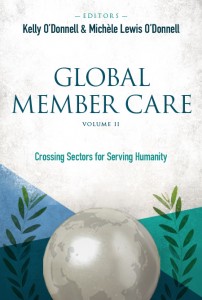 Global Member Care (Volume 2): Crossing Sectors for Serving Humanity
Edited by Kelly and Michele O'Donnell. This 400+ page book is filled with cutting edge resources to help us keep current with our globalizing world and to further develop the global field of member care. It encourages us to connect and contribute to various international sectors (e.g., humanitarian, health, human resources) on behalf of mission/aid workers and humanity. Click here for the Crossing Sectors: description,  TOC,  and endorsements. Click here to order the book from the publisher at the special rate. 
**The electronic book version is now available on Amazon.
**New resources added to the GMC book series  website–see Vol 2 Updates section **Suggestions for using this book–See Vol 2 Application section.
**See also the description of the updated model for global member care (diagram below); click here.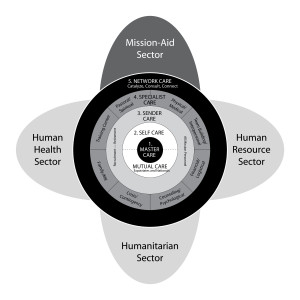 Member Care Conferences and Training
Counseling and Member Care
An Intensive Counseling Seminar for Cross-Cultural Workers
Sunday, October 4 – Friday, October 16, 2015
Imperial Chiang Mai Resort and Sports Club, Chiang Mai, Thailand
Sponsored by the Narramore Christian Foundation
ncf.seminars@gmail.com
Pastors to Missions Conference
6-9 October, North Carolina USA
http://ptm.barnabas.org/
Mental Health and Missions Conference
19-22 November 2015, Indiana USA
https://www.mti.org/conferences/mental-health-and-missions/
People Care Course, Level 1, taught by Dr. Bob and Nancy Scott, Brussels, Belgium;  6-13 December 2015. This 6-day course is designed to be an introduction to basic member care skills. It prepares the participant to care for and support community members, team members, colleagues, and friends facing the regular ups and downs of life prevalent in any environment and intensified in cross-cultural living and service. Session topics include:   Model of Good Practice in People Care; Qualities of a People Care provider; Listening and Empathy Training; Personal Debriefing ; Conflict Management ; Cross-Cultural People Care ; Transition and Change; Maintaining Healthy Boundaries . This course is useful for people in official member care roles and informal support, discipleship, and mentoring roles.  For more information and an application form of the course please email the People Care Administrator at people.care@om.org
Asia Member Care Consultation
6-8 April, 2016, Singapore
Theme: Too Valuable to Lose::Launching a Member Care Movement
The conference is preceded by a two day workshop (4-5 April 2016):
Developing a Comprehensive Member Care Plan, by Dr. Laura Mae Gardner
Contact: Dr. David Tan, david.modesto@gmail.com
Previous Training/Conferences:
Global Mental Health and the Church
22-25 June 2015, Liebenzell, Germany
"The first international conference on Global Mental Health and the Church addresses the role of the church in global mental health in order to assess the strengths and needs, to learn from experts how things can be done well, and to connect with one another." www.ihl-symposium.eu
International Member Care Consultation
9-13 February, Turkey
Theme: Member Care in Hard Places
(member care in the context of suffering and persecution, sending to hard places  and being effective) http://www.globalmembercare.com/index.php?id=191

Humanitarian Effectiveness and Staff Wellbeing, webinar organized by Humanitarian Professionals in Assistance and Protection, 30 July 2015. (audio and powerpoint available online, including the opening 30 minute presentation by Dr. Alastair Ager, Columbia University) https://phap.org/civicrm/event/info?reset=1&id=302
-—————————————————-
Recent and Previously Featured Resources
Stress Management in Peace Operations, 2015, Maren Rößler and Cord Wiesenthal.  ("This study is based on interviews with German civilian experts in international peace missions by the EU, OSZE, and UN and those responsible for human resources in these organizations. The authors Maren Rößler and Cord Wiesenthal investigated which cumulative stress factors in peace missions influence the well-being and motivation of the staff involved and how the stress they experience can be managed by the institutions. The results show that internal factors connected to the mission cause the most stress, but that advice offered by the institutions is primarily focused on the external circumstances relevant to safety concerns.")
http://www.zif-berlin.org/fileadmin/uploads/analyse/dokumente/veroeffentlichungen/ZIF_Study_Stress_Management_August_2015_ENG.pdf
Transcultural Psychiatry (Dec. 2014)–Special journal issue on GMH; free access to the opening editorial, 12 pages with reflections on contributions from GMH and concerns about GMH  http://tps.sagepub.com/content/51/6.toc
World Development Report 2015: Mind, Society, and Behavior (World Bank, Dec 2014). "Development policies based on new insights into how people actually think and make decisions will help governments and civil society achieve development goals more effectively. A richer and more accurate understanding of human behavior can make it easier to tackle such difficult development challenges as increasing productivity, breaking the cycle of poverty from one generation to the next, and acting on climate change…." (from official Press Release) Watch the two and a half minute summary-taster:
http://www.worldbank.org/en/news/press-release/2014/12/02/development-economics-policy-redesign-world-bank-report

UN Secretary General's Synthesis Report on the Post 2015 Agenda for Sustainable Development (4 December, 2014–a crucial document for understanding where the world is heading with a view towards how we might connect/contribute); see the website also: UN Sustainable Development–Knowledge Platform
Suicide and depression resources (links on WHO website): http://www.who.int/mediacentre/news/releases/2014/suicide-prevention-report/en/–Preventing Suicide: A Global Imperative (WHO report, September 2014) –See also the 5 minute video on suicide) –Living with a Black Dog (animated, creative video to support those who help others with depression; a companion video to I Had a Black Dog)
Journal of Psychology and Christianity, special issue on Psychology in the Global Context (Summer 2014)
Global Integration Updates from the last two years!
McKay, L. (2009) Family matters: Self-care for family members of humanitarian workers. Pasadena, CA: Headington Institute. (online training module) http://www.headington-institute.org/files/family-matters-moduletemplate2_edited_85407.pdf
McKay, L. (2011). Building resilient managers in humanitarian organizations: Strengthening key organizational structures and personal skills that promote resilience in challenging environments. London: People In Aid. http://www.peopleinaid.org/pool/files/pubs/resilience(2).pdf
Global Mental Health: –New joint website–Mental Health Innovation Network –Update on core orientation articles–GMH-Map Project (O'Donnell/MCA) –Tracking and Trekking with GMH–new orientation materials on our GMH-Map website emphasizing GMH conferences (powerpoints/videos)
Outcome Document on the Sustainable Development Goals  (July 2014), Open Working Group. http://sustainabledevelopment.un.org/owg.html
Thriving in Difficult Places: Member Care for Yourself and Others (2014, three volumes) by Brenda Bosch http://thrivingmember.com/
GMH: Staying Updated-Crossing Sectors, Spring Conversation Series, O'Neill Institute, Georgetown University. Tuesday 6 May, 13:30-14:30 EST; presenter: Dr. Kelly O'Donnell (Listen live: US/Canada Toll free: 1-866-244-8528 International Toll: 1-719-457-0816  Password: 292140).  GMH: Staying Updated-Crossing Sectors, Spring Conversation Series, O'Neill Institute, Georgetown University. Tuesday 6 May, 13:30-14:30 EST; presenter: Dr. Kelly O'Donnell (Listen live: US/Canada Toll free: 1-866-244-8528 International Toll: 1-719-457-0816  Password: 292140). Click here for the power point presentation.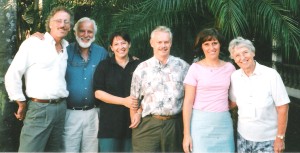 We are remembering our friend and colleague, Dave Pollock. Dave died suddenly in Vienna 10 years ago (11 April 2004). "It has been my conviction over the last four decades of my work in missions that member care is by its very nature the tangible expression of the love of Christ for us and of our love for Him." (Dave Pollock, Developing a Flow of Care and Caregivers, 2002). The photo above is from Brazil 1999, at the WEA-MC consultation and the second MemCa gathering. From right to left: Marjory Foyle, Marcia Tostes, Ken Grant, Esly Carvalho, Dave Pollock, and Kelly O'Donnell. Note: 1. Click here for a short tribute-memorial about Dave in Connections, June 2004., page 8). 2. You can also write a comment about Dave on Facebook–via Families in Global Transition (starting 11 April, including a tribute by Ruth Van Reken : https://www.facebook.com/figt.org). 3. Some more information about Dave is posted on the 11 April 2014 entry on CORE Member Care–you can leave a comment there also about Dave. Update: And remembering Dave too today, 11 April 2015, 11 years after his death.
Global Mental Health: Strategies for Staying Updated, Kelly O'Donnell (Psychology International, March 2014, Vol. 25, No. 1); Click here for the full version of the article  (this issue has many articles related to global mental health and international psychology)
.
New material on Global Integration (GI)–Opportunities for consulting psychologists (and other MH colleagues—power point/handout overviewing our work in GI, March 2014)
International Council of Nurses. (2007).  Occupational health and safety management programme for nurses. Geneva: Author.["Nurses are the principal group of health care personnel providing primary health care at all levels and maintaining links between individuals, families, communities and the rest of the health care system. Working with other members of the health care team and other sectors or on their own, nurses explore new and better ways of keeping well, or improving health and preventing disease and disability. Nurses improve equity and access to health care and add quality to outcome of care." page 7]
New video overview: Global Mental Health and the Mental Health Action Plan (five minutes; http://www.youtube.com/watch?v=dv_exaj2ofg)
Stanley E. Lindquist (1917-December 2013). We remember and honour Dr. Stan Lindquist, the Founder of Link Care Center in California, professor, psychologist, and pioneer in integrating psychology/faith and the care of mission personnel. Read more here: http://www.hanfordsentinel.com/kingsburg_recorder/obituaries/obituaries-stanley-elmer-lindquist/article_d1cf7134-61f4-11e3-9ccc-001a4bcf887a.html
Celebrating Global Member Care History (chapter 4, Member Care in India: From Ministry Call to Home Call, 2012)
Global Integration: Charting Your Course in the Service of Humanity.This was a three-hour workshop by Kelly O'Donnell at the annual conference of the Christian Association for Psychological Studies International (Portland, Oregon, USA, 6 April 2013). Click on the link above for the oveivew and some of the handouts.
The Human Development Report 2013–The Rise of the South: Human Progress in a Diverse World. This is the annual report from the UN Development Program. The Overview section is easy to review, especially in light of  busy schedules!
New Action Plan Could be a Turning Point in GMH (GlobalPost, 28 Janaury 2013). Plus two short videos: Hidden Pictures: The Underexposed World of GMH (trailer for a film on the human faces/realities of GMH–coming winter 2013)  and Like a Death Sentence (Human Rights Watch, on the negative aspects of HR and MH in Ghana–simple report and full version plus brief video, 2 October 2012). Note: For more GMH updates and info see the GMH-Map section on this website.
The State of HR [Human Resources] in International Humanitarian and Development Organisations 2013, People In Aid
Global Mental Health: Trauma and Recovery, A Companion Guide for Field and Clinical Care of Traumatized People Worldwide (Richard Mollica, 2010)
 Inter-Agency Guide to the Evaluation of Psychosocial Programmes in Humanitarian Crises (UNICEF et al., 2012)
.
More Resources–examples from MCA Updates:
Hard Core Realities.
What is daily life really like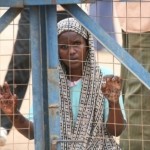 for mission/aid workers? How do
they
describe it? How candid can and should people be about "hard core realities"—such as seeing massive problems that they cannot fix, finding rest/relaxation in the midst of human misery, dealing as young women with multiple marriage proposals from locals, and exposing/preventing physical-sexual abuse in TCK settings? The two sets of resources (humanitarian realties—Stuff Expat Aid Workers Like etc. –and mission realities—MK Safety net etc.) will inform, entertain, and perhaps at times disturb you.
Photo courtesy IRIN ©2008

Deghati

/IRIN
Global Mental Health-Map.
  This new website lists key resources for Globa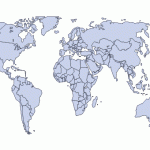 l Mental Health (GMH). The goal is to help us to better understand and navigate the GMH domain and find relevant ways for connecting and contributing. Very relevant for member care. The site is part of an ongoing collaborative project to research, compile, and share GMH materials. We welcome your contributions and suggestions in order to make
GMH-Map
as useful as possible! Be sure to see the two brief overview articles that are linked on the site that list key resources in GMH (
Psychology International
, July 2011, March 2012).
New: Here is a one-page description and the links for our three GMH overview articles. Great for training settings too! Resource articles for GMH orientation–ODonnell
Planet India. This expanded issue of the Resource Update for Good Practice (June
2012) focuses on member care in India. The first set of resources present two books: Member Care in India: Ministry Call to Home Call (2012) and Marriage Masala: 52 Spices for a Healthy Marriage (2004). The second set of resources highlight the work a large member care organization in India called Mission Upholders Trust (MUT). There is a feature article from the Chennai-based magazine Christian Manager which overviews MUT's history, values, and programs as well as a short summary of the recent national consultation on member care by MUT in Bangalore. These are of course just a few of the many materials and organizations related to member care in India today.
Confronting Corruption: Safeguards for Staff and Senders. This is an expanded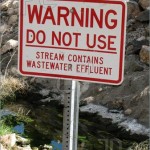 issue of the Resource Update for Good Practice (April 2012). It includes 10 essential resources to help us understand, prevent, and deal with corruption.We highlight key materials with representative quotes from the faith-based community and the humanitarian/business sectors. One caveat to really take to heart: We are far more naïve about corruption—and our own capacity for self-deception—than we care to admit. Further, resources to deal with corruption are only as effective as the integrity and skill of the people who use them. We encourage us all to review these materials with colleagues and to apply them in our settings.
Physical Health—Preventing NCDs. This month (September) in the Resource Update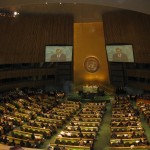 for Good Practice we focus on the prevention and control of NCDs—non-communicable diseases.Governments, civil society, and the private sector have been involved in an extensive process to deal with four of the main NCDs: cancer, cardio-vascular, chronic respiratory, and diabetes. Four risk factors (often "lifestyle" factors) associated with these diseases are also targeted:inactivity (lack of exercise), poor diet (sugars, fats, trans-fats, processed foods), tobacco use, and alcohol abuse. Note that mental health and socioeconomic status—poverty—are also hugely influential. The two sets of resources included are from the United Nations and the World Health Organization.Reviewing and discussing resources like these can help prevent NCDs and promote healthy lifestyles for mission/aid staff and the people with whom they work (many who live in impoverished conditions and hence very vulnerable to these NCDs.)
Operational Security in Mission/Aid Settings. The focus of this month's Resource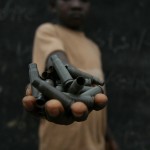 Update for Good Practice (December 2010) is on operational security management. The first resource is the revised manual from Humanitarian Practice Network (HPN) on staff security.This comprehensive and updated manual is available as a free download starting 3 December 2010 at HPN.The second resource highlights materials from Crisis Consulting International (CCI).  CCI provides training, consultation, and resources in crisis management and security. This issue of the Update builds on the theme of safety and protection from the June 2010 Update (Staying Alive in Dangerous Places) Photo: Child in a rebel camp. Central African Republic. ©HDPTCAR
Interview with Dr. Michele and Dr. Kelly O'Donnell, consulting psychologists in member care, April 2012. We discuss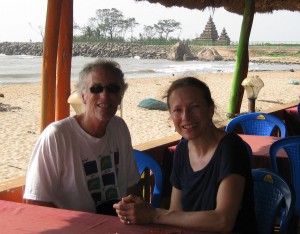 global member care and several issues and opportunities in light of some of the challenges that are facing the world. (Interview by Bennet Emanuel with Christian Manager magazine, in India. —Bennet died suddenly shortly after this interview–he was much loved and still in his 30s.) The interview also highlights the need to cross sectors for good practice and to meaningfully connect and contribute in many new ways globally. (photo from Mahabalipuram, Tamil Nadu)
——————————————————————————————————————–
 Member Care Associates Inc. (MCA) is a non-profit organisation working internationally from the USA and Geneva. MCA works in personnel development for mission/aid workers, humanitarian psychology, and global mental health. Our services include consultation, training, research, developing resources, and publications. MCA is a member of the Movement for Global Mental Health and the NGO Forum for Health.
© 2009-2015 Kelly and Michèle O'Donnell
All header images on this site: © photographed by Michele or Kelly O'Donnell
(with the exception of the world map).
Disclaimer:
The inclusion of these materials as well as the opinions and recommendations expressed in these materials do not necessarily reflect their endorsement. The responsibility for the interpretation and use of the materials lies with the reader.