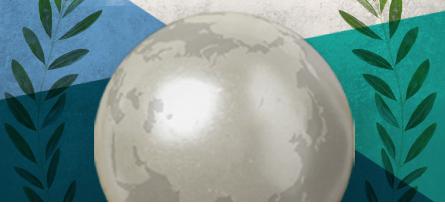 Global Integration
GI is a framework for actively and responsibly engaging with our world–locally to globally–by connecting relationally and contributing relevantly on behalf of human wellbeing and the issues facing humanity, in light of our integrity, commitments, and core values (e.g., ethical, humanitarian, human rights, faith-based). As Christians, a foundational motive is to seek God's glory in all we do.
This GI section contains links to four topics (sub-sections):
1. GI Overview. Includes perspectives on the GI framework and why we believe it is crucial for work in member care, mission, and across sectors.
2. GI Updates and Special News. Sent to colleagues from 2012-current (resources, news, ideas for developing GI, etc.).
3. GI Seminars and Webinars. Examples:
—Global Integration and Global Integrity: Applications for Mental Health Professionals (presentation 23 March 2017, George Fox University).  See also the article Global Integration: Addressing the Pressing Issues in Our World as Mental Health Professionals. Kelly and Michele O'Donnell, Christian Psychology Around the World (March 2016, pp. 192-195)
—GI Webinars Interactive gatherings exploring GI, especially global member care, global mental health, and sustainable development topics.
4.  GI Endorsements (academic)
Note: See the weblog entries:
—Global Integrity (perspectives and practices to promote "moral wholeness for a whole world"), 25 entries in 2016 on the CORE Member Care weblog.
—Global Integrators (reflections on the people and processes involved in global integration), 25 entries in 2015 on the CORE Member Care weblog.
—GI: Member Care-Mental Health (initial ideas on global integration for member care and mental health) 10 entries in 2011 on the CORE Member Care weblog.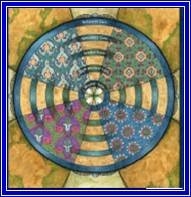 Member Care Associates Inc. (MCA) is a Christian non-profit organisation working internationally from the USA and Geneva. We focus on personnel development for mission, humanitarian, development, and health workers and their organizations; global mental health; ethics and good practice; and integrity/anti-corruption. Our services include consultation, training, research, developing resources, and publications.
—————————————————-
The image at the top (global pearl) is the main image we are currently using for Global Integration. It is a cover detail from our edited book, Global Member Care (volume 2): Crossing Sectors for Serving Humanity (2013). William Carey Library.
Key Global Integration Resources
Peace-Security-Justice MCA Materials

"Promote just, peaceful, and inclusive societies." SDG 16 —Resisting Despair and Disillusion: Will it Get Worse before it Gets Worse?Global Integration Update, January 2023 — Arming the World–Promoting Positive PeaceGlobal Integration Update, September 2022 —Staring War in the FaceGlobal Integration Update, April 2022 –New Year's Yearnings: Peace on Earth–Sharing our Stories and StrategiesGlobal Integration Update, January 2022…