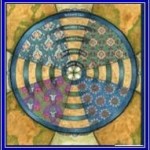 Updated June 2023
Note that this is not a comprehensive listing of member care newsletters and networks (item 1) and online resource compilations in different langauges (item 2). See also the Organisational Links page on this site for more information.
1.  Regional News and Networks
–Global Member Care Network
www.globalmembercare.com
https://www.facebook.com/groups/globalmembercare/
–Africa
africamembercarenetwork@gmail.com
http://maniafrica.com/network-facilitators/member-care/
–Asia
https://www.barnabas.org/member-care/events/asia-member-care-network
–Europe
http://www.membercare.eu/
–India
http://mutindia.org/
–Indonesia–TBA
–Latin America
http://www.comibam.org/es/?s=cuidado+integral&submit=Buscar
–Middle East and Central Asia
2. MC Materials in Different Languages
Materials in Korean: Global Member Care (May 2016)
Chinese Cross-Cultural Workers.   A global sharing platform of Chinese-language resources benefitting the member care of Chinese Cross-Cultural Workers worldwide…Resources are curated from global sources–some materials are translated into Chinese and others are developed in Chinese.
Chinese-Asia Member Care Projects (CHAMP). Written and audio materials including articles, case studies, and two books. Most of the articles are from Doing Member Care Well (2002) and IJFM (October 1995). www.Chinamembercare.com
Chinese Member Care. A listing of core member care sites and other resources focusing on member care for Chinese-speaking workers. In progress. https://sites.google.com/view/chinamembercare/home
Arabic Member Care Projects (AMP) Written articles mostly from Doing Member Care Well (2002). http://sites.google.com/site/arabicmembercare
Indonesia Member Care Projects (IMP) Written articles, handouts, seminars, personal growth materials. http://sites.google.com/site/indonesiamembercare
Spanish and Portuguese Resources (COMIBAM)
–Español
https://www.comibam.org/es/?s=cuidado+integral
–Português
https://www.comibam.org/pt/?s=cuidado+integral