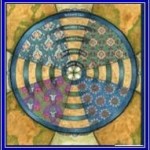 This page includes various sources for member care-related updates. There are also many other updates and sources of updates available. We encourage you to also periodically review the various archives at these and other sites. They provide important tools and historical perspectives for the member care field.
• Resources for Good Practice: Member Care Associates
Monthly updates briefly describing two sets of special resources. The resources are relevant for those with member care responsibility in the mission/aid sector and to help us integrate our lives globally. All of the updates are archived on this site–click the link to review the archives, sign up for free, and access the translation tool. https://membercareassociates.org/?page_id=125
• CORE Member Care: Reflections and Resources for Good Practice
The weblog of Member Care Associates with entries posted two to four times a month.A wide range of topics and tools have been included since its beginning in January 2007.   http://www.COREmembercare.blogspot.com
• Olive Tree Counseling Center
Periodic newsletters, short articles, and resources.
• Global Member Care Networks
Provides a periodic newsletter on international member care topics.
Many current resources and updates on the blog portion of their web site.
www.globalmembercare.com
• Ethne-Member Care Updates
The initial two years of these monthly Updates (25 monthly Updates from November 2006-November 2008) were written/compiled by Kelly O'Donnell and covered a variety of member care topics. They were archived initially on the Ethne to Ethne site (no longer available) and as of April 2022 and archived on the MCA wbsite HERE. Additional Updates were done by Ethne to Ethne from 2009-2011.
Index November 2006-November 2008
(pdf version of the Index HERE)
November 2006 General/Coaching
December 2006 General/Christian Risk
January 2007 General/Mission Support Teams
February 2007 General/Self-Care
March 2007 General/Marriage
April 2007 Travel Medicine and Psychological First Aid
May 2007 Crisis Care for Survivors and Helpers
June 2007 General/Model for Member Care
July 2007 Supporting Tentmakers and Other International Christians
August 2007 Stress and Support
September 2007 Caring for Tentmakers
October 2007 Member Care Training
November 2007 Ethnê to Ethnê Member Care
December 2007 Healthy Teams
January 2008 Promoting Health and Managing Dysfunction
February 2008 Doing Sender Care Well
March 2008 Encouragement
April 2008 Coaching and Counselling
May 2008 Humanitarian Development
June 2008 Supporting the Diversity of Workers
July 2008 Member Care and Human Rights
August 2008 Accountability and Personal Growth
September 2008 Mental Health and Eating Disorders
October 2008 Senders: Developing Capacity and Preventing Corruption
November 2008 South Asia: Missionary Upholders Trust
• MemCa Global Briefings
From 2001 to 2006 there were 17 Briefings sent three to four times a year. The Briefings contained news, updates, resources, and perspectives on international member care. They ranged in length from two pages to 10+ pages. These initial MemCa Briefings, written/complied by Kelly O'Donnell and formatted by Harry Hoffmann, and are still great sources for providing resources and perspectives as well as for reviewing historical developments of member care. They are archived and available in pdfs HERE.  For current updates and news see the Global Member Care Networks Facebook page.  
• Regional News and Updates
Periodic updates related to member care in these regions.
Africa  africamembercarenetwork@gmail.com
Asia david.modesto@gmail.com
Europe webmaster@membercare.eu
Latin America  cuidadointegral@gruposyahoo.com.ar
Central Asia–Middle East Region memcare@pobox.com