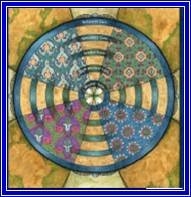 The CHOPS tool helps you explore 10 areas of stress and adjustment. It was designed primarily for mission, humanitarian, and development workers. The first version included seven areas of stress (1990). It was expanded into 10 areas by 1995. The 2012 version has more items relevant for workers from the Majority World. Like previous versions, it is organized in terms of struggles, successes, and strategies and it can be used to explore adjustment for individuals, couples, teams, departments, and organizations.
The latest version (2015) is more quantitative (rating scale) and focuses primarily on stressors for individuals. The results can also be used as a springboard to discuss successful ways that a person has been adjusting well and strategic ways for adjusting well in the future.
CHOPS–2015 version
CHOPS Stress Inventory 2015
Dr. Kelly O'Donnell and Dr. Michele Lewis O'Donnell, adapted by Dr. Laurie A. Tone
Click here to see Dr. Tone's one-page overview:
Introducing the CHOPS Stress Inventory 2015
This Inventory is available now (2020) in Chinese (Traditional and Simplified)
CHOPS–2012 version
CHOPS Inventory ©2012
Dr. Kelly O'Donnell and Dr. Michele Lewis O'Donnell
CHOPS–Pre-2012 version
The ©CHOPS version used prior to 2012 is translated into these languages:
Arabic:  CHOPS شكل.doc
Bahasa Indonesia: CHOPS Bahasa Indonesia.doc
Chinese:  CHOPS 压力的目录.doc
Korean:  CHOPS 스트레스 요인 목록.doc
German: CHOPS Deutsch.jpg
Spanish: CHOPS Espanol.pdf
CHOPS is an acronym for 10 areas of stress. The  term refers to the ongoing need to monitor one's wellbeing and effectiveness (WE) so as to not become prey (lamb "chops") for the the stress-producing wolves in one's life and work.
Going further, building on CHOPS: We also encourage you to review and reflect on the materials in the article Managing Life's Meta-4s: Foxes, Giants, Wolves, and Flies.