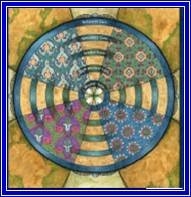 –Integrity is moral wholeness—living consistently in moral wholeness. Its opposite is corruption: the distortion, perversion, and deterioration of moral goodness, resulting in the exploitation of people.
–Global integrity is moral wholeness at all levels in our world—from the individual to the institutional to the international. Global integrity is requisite for "building the future we want—being the people we need." It is not easy, it is not always black and white, and it can be risky. (Global Integrity, CORE Member Care weblog, 2016)
Living in Global Integrity
Materials from MCA
(articles and chapters, presentations and events, resource updates and weblogs)
Articles
A Summons to a Global Integrity Movement: Fighting Self-Deception and Corruption
Lausanne Global Analysis (March 2018)
Integrity and Accountability for United Nations Staff: Part Two—Staying the Course
UN Special (April 2017); pdf version for parts 1 and 2 HERE
Integrity and Accountability for United Nations Staff: Part One–Navigating the Terrain
UN Special (March 2017): pdf version for parts 1 and 2 HERE
Loving Truth and Peace: A Case Study of Family Resilience in Dealing with Mission/Aid Corruption
Family Accountability in Mission (2013)
Ethics in Member Care: Towards an International Framework
Christian Counseling Ethics:  A Handbook for Psychologists, Therapists, Pastors (2013)
Wise Doves and Innocent Serpents? Promoting Health and Confronting Dysfunction in the Mission Community
Member Care in India: Ministry Call to Home Call (2012)
Reality DOSE: Promoting Health in the Mission/Aid Sector
(12 translations of the original 2007 article "Wise as Doves and Innocent as Serpents")
———-
Presentations and Events
Global Integration–Global Integrity: Applications for Christians in Leadership
Doctor of Ministry Program, Gordon Conwell Theological Semianary (presentation 17 May 2018)
Global Integration and Global Integrity: Applications for Mental Health Professionals  Graduate School of Clinical Psychology, George Fox University
(presentation 23 March 2017)
Living in Integrity as Global Citizens
Trio Gathering (10 December 2016)
———-
Resource Updates and Weblogs
Whistleblowing: Responsible Practices for Healthy Organizations
Member Care–Special News Update (July 2018)
Moral Care: Resources for Living in Integrity
Member Care Update (May 2017)
Living in Global Integrity
Global Integration Update (April 2017)
Global Integrity: Moral Wholeness for a Whole World (25 weblog entries)
CORE Member Care: Reflections, Research, and Resources for Good Practice (2016)
Living in Integrity
Member Care Update (March 2016)
Counting the Cost–Living with Integrity and Courage
Member Care Update (January 2015)
Character Counts
Member Care Update (August 2014)
Member Character
Member Care Update (July 2012)
Confronting Corruption: Safeguards for Staff and Senders
Member Care Update (April 2012)
Moral Competence
Member Care Update (June 2011)
———————————————
Note: We (Kelly and Michele) are part of the PETRA People Network. This Network was set up in 2010 and is committed to promoting peace, transparency, and accountability in all sectors of society and especially in the international Church-Mission Community (CMC). The general focus is on encouraging/devloping personal and organizational integrity and on preventing/confronting corruption.  The specific focus is on the Nordic Capital Investments KB fraud (NCI) and requesting people, including specific CMC leaders and organizations, to help by verifiably disclosing how they have been affected by NCI. We are part of PETRA People as individuals and not on behalf of an organization. For more information:
–weblog (45+entries: http://petranetwork.blogspot.fr/)
–website (https://sites.google.com/site/petrapeople/)
–Shine the Light-Together petition (https://www.ipetitions.com/pet ition/shine-the-light-together).