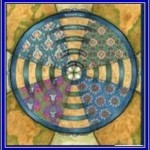 Updated June 2019
Note that this is not a comprehensive listing of the member care newsletters, networks, conferences/events, new materials, and online resource compilations. See also the Organisational Links page on this site.
1.  Regional News and Networks
–Global Member Care Network
www.globalmembercare.com
https://www.facebook.com/groups/globalmembercare/
–Africa
africamembercarenetwork@gmail.com
http://maniafrica.com/network-facilitators/member-care/
–Asia
https://www.barnabas.org/member-care/events/asia-member-care-network
–Europe
http://www.membercare.eu/
–India
http://mutindia.org/
–Indonesia
–Latin America
http://www.comibam.org/es/?s=cuidado+integral&submit=Buscar
–Middle East and Central Asia
2.  Some 2019 Member Care Conferences/Training
––Midwest Conference on Mission Care, February 14-15, 2019 (Minneapolis, USA)
MN Minnesota Renewal Center, Barnabas International ,and Transform MN
—Asia MC Network Consultation: Penang, Malaysia (29 April-3 May 2019)
Theme: Member Care in an Age of Accelerated Change
–OM People Care and Face to Face Courses (September 2019-October 2020)
–-Counseling and Member Care Seminar
Narramore Christian Foundation, Greece, 6-18 October 2019
–OM People Care and Face to Face Courses (September 2019-October 2020)
–Note also the annual Mental Health and Mission Conference (21-24 November 2019) 
and the Pastors To Missions Conference (8-11 October 2019) both in the USA
Some 2018 Events:
––Global MC Consultation: Quito, Ecuador (10-14 September 2018)
—Pastors to Mission Conference: North Carolina, USA (2-5 October 2018)
—Counseling and Member Care Seminar: Athens, Greece (7-19 October 2018)
—Mental Health and Mission Conference: Indiana, USA (15-18 November 2018)

3. Member Care Materials (2017-2018 examples)
—Third Culture Kids: Growing Up Among Worlds (3rd ed. 2017), David Pollock, Ruth Van Reken, Michael Pollock
—Receiving Them Well: A Guide on How to Support Your Loved One Returning from Humanitarian Aid or Mission Work (2017), Lisa Ennis and Lori Bryan
—Self-Care Plan for Global Workers (2017), Sarita Hartz
Wholistic self care ebook oriented especially for Christians.
4. MC  Materials in Different Languages
Materials in Korean: Global Member Care (May 2016)
Chinese Cross-Cultural Workers.   A global sharing platform of Chinese-language resources benefitting the member care of Chinese Cross-Cultural Workers worldwide…Resources are curated from global sources–some materials are translated into Chinese and others are developed in Chinese.
Chinese-Asia Member Care Projects (CHAMP) Written and audio materials including articles, case studies, and two books. Most of the articles are from Doing Member Care Well (2002) and IJFM (October 1995). www.Chinamembercare.com
Arabic Member Care Projects (AMP) Written articles mostly from Doing Member Care Well (2002). http://sites.google.com/site/arabicmembercare
Indonesia Member Care Projects (IMP) Written articles, handouts, seminars, personal growth materials. http://sites.google.com/site/indonesiamembercare
Spanish Resources (COMIBAM) http://cuidadointegralcomibam.blogspot.com