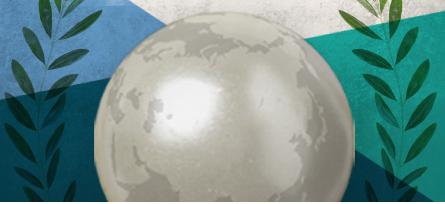 GlobaInegration
GI involves actively integrating our lives globally by connecting relationally and contributing relevantly on behalf of human wellbeing and the issues facing humanity, in light of our integrity and core values (e.g., ethical, humanitarian, faith-based).
This GI section contains five parts:
1. GI Updates. Includes the periodic, informal updates that have been sent to colleagues from  2012-current (resources, news, ideas for developing GI, etc.).
2. GI Overview. Includes the initial entries that helped define and launch GI in 2011.
3. GI Endorsements (academic)
4. GI Seminars
5. GI Webinars Interactive gatherings exploring GI, especially global member care, global mental health, and sustainable development topics.
See the weblog entries on Global Integrators (reflections on the people and processes involved in global integration, January-December 2015 on the CORE Member Care weblog.
Personal note from Kelly and Michele:
Global Integration and Global Integrators
We want to let our colleagues know about the efforts to link together on behalf of "global integration" (GI) as well as our availability to discuss/speak on GI topics of mutual interest. We define GI is a framework for "actively integrating our lives with global realities (connecting relationally and contributing relevantly) on behalf of human wellbeing and the major issues facing humanity and in light of our integrity and core values (e.g., ethical, humanitarian, faith-based). GI is especially important in view of the major multi-sectoral efforts to promote well being for all people and the planet (e.g., the United Nations Transforming Our World: The 2030 Agenda for Sustainable Development, Sept. 2015  and both the World Humanitarian Summit's Restoring Humanity: Global Voices Calling for Action, Sept. 2015 and the UN Secretary-General's One Humanity: Shared Responsibility, February 2016).
Some of the main emphases and resources we offer to support GI are via global mental health (e.g., the GMH-Map website and the June 2015 article on GMH: Tracking and Trekking Across Sectors in Psychology International); global member care (e.g., the Member Care Associates website and the 2013 book Crossing Sectors for Serving Humanity); an our Global Integration Updates and various weblog posts on GI. Our international work as psychologists is based in Geneva. It includes regular interactions with personnel/events in the United Nations, World Health Organization, and international NGOs—and hence materials, perspectives, and cutting edge news that we can share with colleagues.
We think that one of the greatest opportunities currently for further developing GI is organizing a new coalition(s)/affiliation(s) of colleagues committed to/involved in GI (global integrators).
Warm greetings,
Kelly and Michèle O'Donnell
updated February 2016
Note: The image at the top (global pearl) is the main image we are currently using for Global Integration. It is a cover detail form Global Member Care (volume 2): Crossing Sectors for Serving Humanity (2013). William Carey Library.