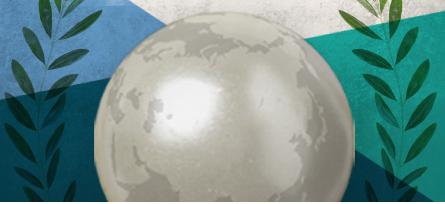 Global Integration 3: Global Mental Health–Reflections on Past, Present, and Future (emphasizing trauma/healing in our violent world) Friday 12 December
Click here to access the audio-powerpoint for this GI webinar.
This was an hour+ interview with Dr. Richard Mollica, a pioneer in global mental health (GMH) and trauma care (Harvard Program in Refugee Trauma), in which he reflected on the growing domain of GMH–past milestones, current developments/challenges, and future directions. Dr. Mollica shared about the 2004 GMH Action Plan/Project One Billion (emphasizing recovery in conflict and post-conflict countries) along with his GMH text book and his recent manifesto Healing a Violent World. This GI webinar was moderated by Dr. Kelly O'Donnell and Dr. Michèle Lewis O'Donnell and organized by GMH-Map, a special project of Member Care Associates to further orient colleagues across sectors to GMH.

Global Integration 2: Developing Mental Health Services in Low Resource Countries (emphasizing evidence-based practice) Friday 21 November
Click here to access the audio-power point for this GI webinar.
This 90 minute, interactive webinar featured Dr. Paul Bolton, an Associate Scientist with the Departments of International Health and Mental Health at Johns Hopkins Bloomberg School of Public Health. Paul discussed a) his collaborative work in developing mental health services in low resource countries, focusing on evidence-based practice) with some applications to the WHO Mental health Action Plan 2013-2020 and sustainable development; and b) some of his personal experiences and suggestions for working in global mental health. The webinar is moderated by Dr. Kelly and Dr. Michèle O'Donnell.  Organized by Member Care Associates (GMH-Map project); supported by USAID Victims of Torture Fund. For more information related to Dr. Bolton's presentation:
a.  NGO Forum for Health website–> Mental Health–> Training:
—Powerpoint: Materials from the training workshop on Evidence-Based Practice in Low-Resource Settings (8 October 2013, Geneva; Paul Bolton. Laura Murray, Judith Bass)– DIME Manual (Design, Implementation, Monitoring, Evaluation)
b. Global Mental Health, Collaborative Group and Applied Mental Health Research Group at Johns Hopkins University.
Global Integration 1: Crossing Sectors in Global Member Care
Friday 14 November 2014
Click here for the powerpoint (60 slides, resources/links)
This 90 minute, interactive webinar with Dr. Kelly and Dr. Michèle O'Donnell took us to the cutting edges of member care. It overviewed the new global member care model and the importance of working across sectors (both emphasized in Global Member Care: Crossing Sectors for Serving Humanity, 2013). We also briefly reviewed the proposed UN sustainable development goals and their relevance for both member care and mission/aid.  Organized by Member Care Associates.
********
GMH-Map (project and website)–A global map for a global movement 
Global Integration  is a framework
for connecting relationally and contributing relevantly
on behalf of the core issues facing humanity
and in light of our integrity and core values.