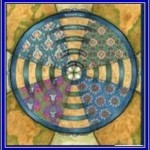 Member Care Associates, Inc.
We provide and develop member care resources
to support mission, humanitarian, and development  personnel and their organisations.
MCAresources@gmail.com       www.MemberCareAssociates.org www.COREmembercare.blogspot.com     www.facebook.com/globalintegrators
MCA Overview
• We work internationally with colleagues to promote health and good practice within the member care field.
• We emphasize the need to make quality and relevant resources available for personnel/senders around the world.
• We provide member care resources to support the work of the humanitarian, development  and mission sectors.
• A special priority is to support personnel and sending groups who are focusing on unreached people groups and those affected by human and natural disasters.
• Our consultation and training services include the following areas:
counselling, team building, stress/crisis management, expatriate/family adjustment, practitioner skills and affiliations, personnel management, and global mental health.
• We intentionally cross sectors for mutual learning and resources—with the primary one being the global mental health sector—to stretch all of our thinking and expand our involvement globally in light of the challenges facing humanity (global integration).
MCA Background
Member Care Associates (MCA) began as an informal affiliation of member care colleagues in 1995. Many of the colleagues had mental health/counselling backgrounds and connected with MCA in order to provide personal and professional support for each other. Over the years they also worked together on projects focusing on mission/humanitarian personnel: consultation for developing member care programs and affiliations; training and counselling at conferences; field visits for mission/aid personnel; and writing/translating materials. MCA Inc. has been  a non-profit corporation in the United States since 2009 and is also has 501c3 status with the Internal Revenue Service (hence donations in the USA are tax-deductible). Kelly and Michèle O'Donnell have coordinated MCA since its inception and currently serve as CEO and COO, respectively. Currently there are six members on the Board of Directors.
MCA Core Commitments
• Good practice: We are committed to further develop good practice within the member care field, as we cross cultures, sectors, and disciplines in our work.
• Strategic projects: We are committed to work closely together with colleagues on strategic projects to support the humanitarian assistance/mission sectors.
• Accessible resources: We are committed to make resources accessible broadly to help personnel/groups improve the quality of life of people in needy regions.
• Good practitioners: We are committed to grow as "good practitioners" as we integrate the values of knowledge, virtue, and duty (eruditio, probitas, officium).
MCA Endorses
The Lausanne Covenant and the Universal Declaration of Human Rights.
http://http://www.lausanne.org/lausanne-1974/lausanne-covenant.html
http://http://www.un.org/Overview/rights.html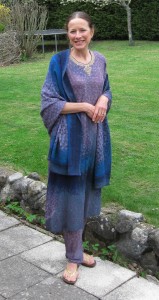 Dr. Michèle Lewis O'Donnell is a consulting psychologist with Member Care Associates, Inc., based in France near Geneva, Switzerland. She grew up in both the US and Europe and over the last 28 years has lived in four European countries. Her professional emphases include individual and family adjustment in the expatriate community, transition and grief/loss, crisis care, and good practice/ethics along with global mental health. Michèle studied clinical psychology and theology at Rosemead School of Psychology, Biola University, USA, where she received her doctorate. She enjoys "going broadly" in order to learn, teach, and consult internationally. Her publications include several jointly written articles and resources in the member care/mental health fields as well as helping to edit two of the foundational books in this field. She co-edited volume two in the Global Member Care series, Crossing Sectors for Good Practice (2013) and co-authored Global Member Care: Tracking and Trekking Across Sectors (article, 2015) and Global Integration: Overview and Opportunities for Mental Health professionals (article, 2016).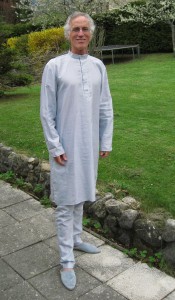 Dr. Kelly O'Donnell is a consulting psychologist and CEO of Member Care Associates, Inc. (MCA), based in Europe. He has worked internationally in member care in mission/aid over the past 28 years, fostering personal, family, team, and organizational health/effectiveness. He is also actively involved in the field of global mental health and is actively involved with the Geneva-based coalition of 30 health organizations, NGO Forum for Health. Kelly holds graduate degrees in clinical/community psychology including a doctorate from Rosemead School of Psychology, Biola University, USA. His publications include sixty+ articles and five books in the member care/mental health fields including Doing Member Care Well: Perspectives and Practices from Around the World (2002) and volumes one and two in the Global Member Care series, The Pearls and Perils of Good Practice (2011) and Crossing Sectors for Serving Humanity (2013). In addition he enjoys providing a steady stream of reflections and resources for good practice via the MCA-related websites.
 Michèle and Kelly have two special, trans-cultural daughters with whom they regularly consult on all kinds of current issues: Erin and Ashling, both in their 20s.