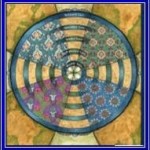 MEMBER CARE ASSOCIATES
Email: MCAresources@gmail.com
Facebook: https://www.facebook.com/globalintegrators/
2017: Recent Materials from MCA
–Essential Review: Three year index of the GI Updates (Dec 2017)
—Special news from us: A new season of relevance and resilience (October 2017)
—Helping the Helpers: 50 Resources for Humanitarians (GI Update October 2017)
—Unbreakable? Recognizing Humanitarian Stress and Trauma (article, 10/17)
—Summary of our 100 MC Updates (MC Update September 2017)
—Everyday Heroes (moral lives matter, GI Update August 2017)
—Love (a command to cherish and obey, MC Update August 2017)
—Stories and Strategies (reflections on adversity-wellbeing, MC Update July 2017)
—Global Mental Health: Collaborating Across Sectors… (article June 2017)
—Doomsday: Next Stop, Global Dis-Integration? (GI Update, June 2017)
—Tributes to MC Pioneers-Developers (MC Update, April 2017)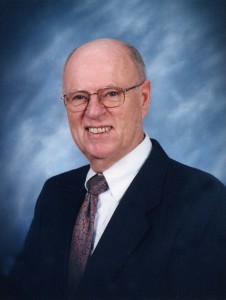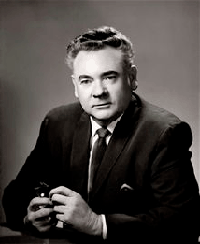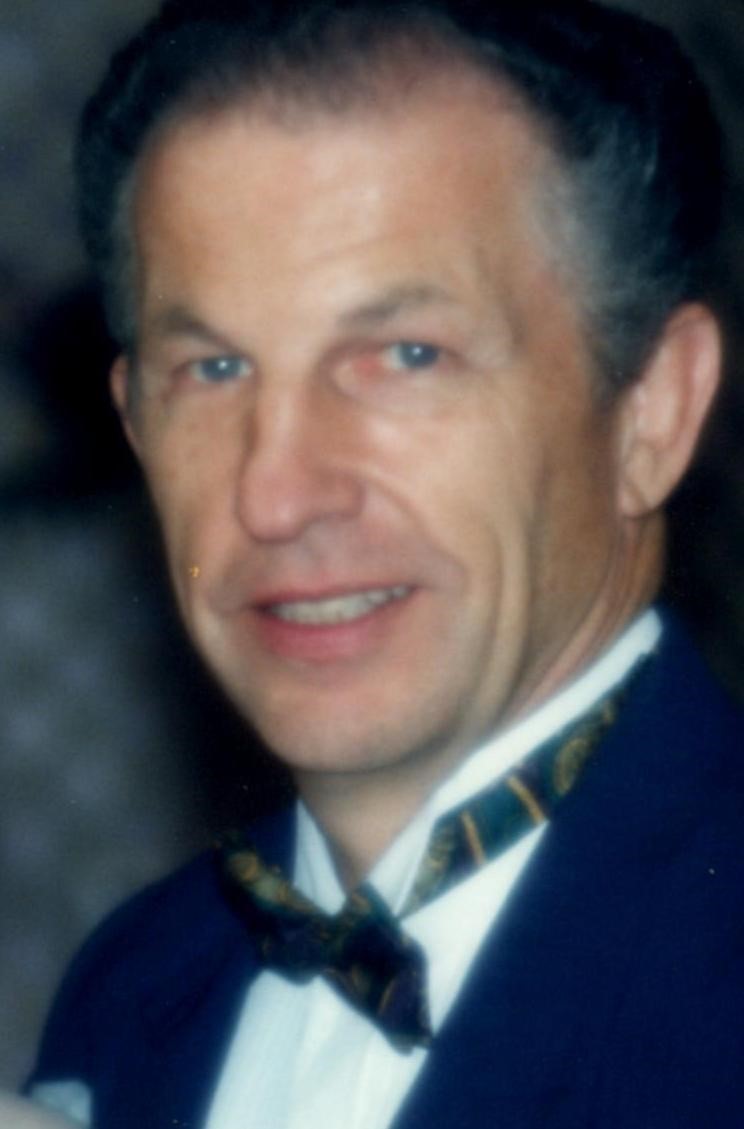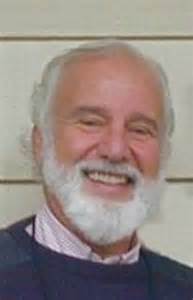 —Global Integration and Global Integrity: Applications for Mental Health Professionals (presentaton 23 March 2017, George Fox University)
—Integrity and Accountability for United Nations Staff. UN Special.  Part One (3/17) and Part Two (4/17). pdf version HERE
–Well-Being for All: Mental Health Professionals and the Sustainable Development Goals, Journal of Psychology and Christianity, March 2017
—Global Integrity (January 2017): 25 entries written Jan-Dec 2016, exploring perspectives and practices for integrity at individual-institutional-international levels

2016: Materials from MCA
—Multi-Sectoral Member Care, Journal of Psychology and Theology
(December 2016, part of special issue on Psychology and Missions)
–Peace and Security (GI Update December 2016)
–WHO Mental Health Resources (MC Update December 2016)
–Telehealth Practice (MC Update November 2016)
—Sustainable Global Mental Health Development (World Mental Health Day Event, 5 October 2016, Ecuemenical Centre, Geneva)
—Doing Member Care Well: Past, Present, and Future Perspectives (member care history)(Middle East Member Care Consultation, September 2016; presentation)
—Global Mental Health: Sharing and Synthesizing Knowledge for Sustainable Development (Global Mental Health, September 2016, article)
—Member Care Update: Mortality (September 2016)
—Loving Truth and Peace: Mental Health Professionals and Corruption in the Church-Mission Community. (CAPS conference, 11 March 2016, poster session, Kelly and Michele)
—Global Integration: Addressing the Pressing Issues in Our World as Mental Health Professionals. (Christian Psychology Around the World (March 2016, pp. 192-195, article, Kelly and Michele)
—Ten Psychological Tactics for Avoiding Accountability
(CHS Alliance, 24 February 2016, guest weblog, Kelly)
RESOURCES FROM MCA
Ten Areas to Support Your Work
1. Global Integration Updates (archived)
Common Ground for the Common Good
Examples:
–December 2017: The Essential Review
(three year index of GI Updates)
–October 2017: Helping the Helpers
(50 resources for humanitarian workers and organizations)
–August 2017: Everyday Global Heroes
(moral lives matter)
–June 2017: Doomsday
(next stop, global dis-integration?)
–April 2017: Living in Global Integrity
(moral wholeness for a more whole world)
–February 2017: Connecting Across Sectors
(what's happening–what's harkening)
–December 2016: Peace and Security
(materials frrom Geneva Health Week and Trio Gathering 15) 
–June 2016: Global Citizenship
(shared identity/responsibility–education, health, humanitarian events/resources)
–December 2015: Staying Current–Navigating the News
(tracking with global issues and events)
–August 2015: Faith-Based Partners in Transformation
(collaborating for wellbeing)
Share comments/resources on our MCA Facebook page and GI weblog.
2. MCA Resource Updates (archived)
Expanding the Global Impact of Member Care
Eight+ years of materials for good practice and expanding the global impact of member care.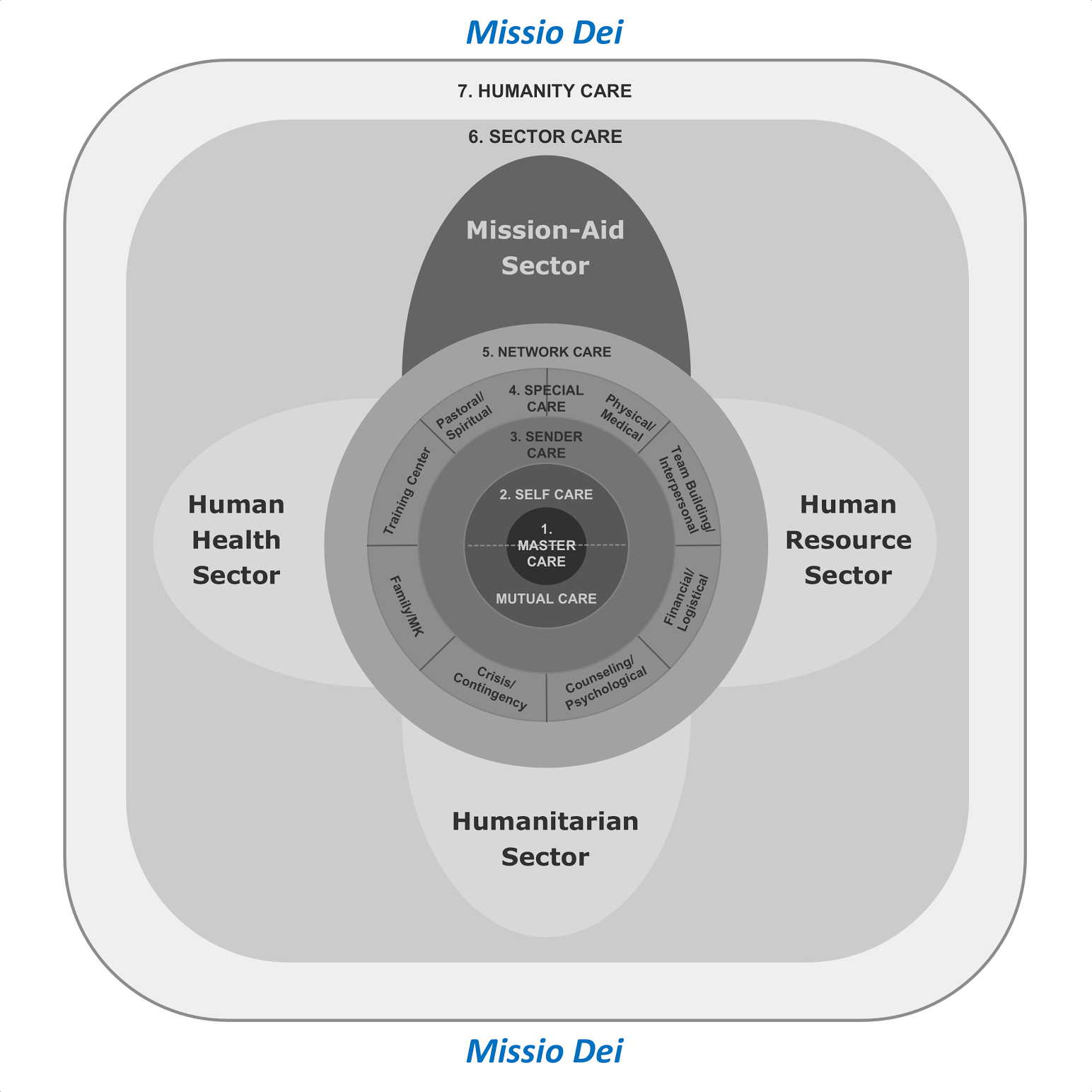 –December 2017: Special news (three year index of Global Integration Updates)
–November 2017: Special news (50 resources for humanitarian workers)
–October 2017: Special news, (new season for relevance and resilience)
–September 2017: Summary (100 Member Care Updates)
–August 2017: Love (a command to cherish and obey)
–July 2017: Stories and Strategies (reflections of adversity and wellbeing)
–June 2017: New Resources (gazing-going beyond our shores)
–May 2017: Moral Care (resources for living in integrity)
–April 2017: Re-Member Care (tributes to MC pioneers and developers)
–March 2017: Go for It! (building our future foundations–now)
–February 2017: New Global Member Care Model (seven spheres–missio Dei)
–January 2017: Special Issues on MC (20 journals and magazines)
–December 2016: WHO MH Resources (ten tools for member care)
–November 2016: Telehealth Practice (perspectives and resources)
–October 2016: Internet Sanity (maintaining control–avoiding addictions)
–September 2016: Mortality (living-finishing-remembering well)
You can share comments/resources on our MCA Facebook page.

3. CORE Member Care  (weblog)
Reflections, Research, and Resources for Good Practice
Ten years or materials to support member care in mission/aid, development/health.
.
.
.
.
.
.
.
.
.
.
–2017 Topic:  Monthly entries overviewing the monthly Member Care Updates from 2017
–2016 Topic: Global Integrity: 25 entries written Jan-Dec 2016, exploring many levels of integrity: individual-institutional-international.
–2015 Topic: Global Integrators 25 entries for leveraging our skills and values on behalf of humanity.
4. Articles
–Well-Being for All: Mental Health Professionals and the Sustainable Development Goals, Journal of Psychology and Christianity, March 2017
—Multi-Sectoral Member Care, Journal of Psychology and Theology
(December 2016, part of special issue on Psychology and Missions)
—Global Mental Health: Sharing and Synthesizing Knowledge for Sustainable Development Global Mental Health, September 2016 (Kelly and Michele)
—Global Integration: Addressing the Pressing Issues in Our World as Mental Health Professionals. Christian Psychology Around the World, March 2016, pp. 192-195, (Kelly and Michele O'Donnell)
—Global Mental Health: Tracking and Trekking Across Sectors
Psychology International, June 2015 (Kelly and Michele O'Donnell)
—The Missional Heart of Member Care
International Bulletin of Mission Research, April 2015.(Kelly O'Donnell)
—Giants, Foxes, Wolves, and Flies (adjustment challenges)
Doing Member Care Well (2002)
 5.  Presentations
—Sustainable Global Mental Health Development (World Mental Health Day Event, 5 October 2016, Ecuemenical Centre, Geneva, powerpoint)
—Doing Member Care Well: Past, Present, and Future Perspectives (member care history) (Middle East Member Care Consultation, September 2016; presentation, Kelly)
—Global Mental Health: Tracking and Trekking Across Sectors (power point presentation and article, Center for Multicultural and Global Mental Heath, William James College, USA; inaugural conference, 26 June 2015)
—Global Integration Webinars (power points and handouts; topics include crossing sectors, mental health in low resource countries, and trauma)
6. Books
Global Member Care (Volume 1): The Pearls and Pearls of Good Practice: Kelly O'Donnell,  (2011)
—The electronic version is now available on Amazon.
Global Member Care (Volume 2): Crossing Sectors for Serving Humanity Edited by Kelly and Michele O'Donnell (November 2013)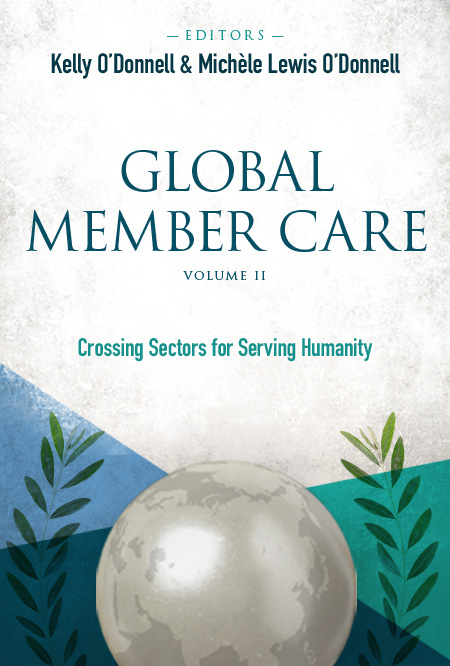 .
–Click for the description, TOC, and endorsements
–Click for the electronic book version on Amazon
—Click here to see the updated model for global member care (diagram and description)
—Click here for updates on multi-sectoral resources relevant for member care
–Volume 3–TBD
.
.
7. More Resources
—Materials in Korean: Global Member Care (May 2016)
—Eight Tools for Member Care Practice
(Selection Criteria, CHOPS Adjustment Inventory, Thirteen Survival Premises/Promises, Personal Growth Plan, Core Issues for Personal Growth, Team Feedback Form, Crisis and Contingency Management, Reentry Preparation)
8. Trio Gatherings
These informal gatherings provide a relaxed, neutral place where colleagues interact more personally on important issues in the world, for mutual learning and support. Topics have included: Building the Future We Want–Being the People We Need, Virtue in a Virulent World, Protecting People–Promoting Wellbeing, and Work-Life balance. The most recent topic (2016) was Global Citizenship with applications for education, poverty, peace, and integrity.
9. Global Mental Health-Map (website)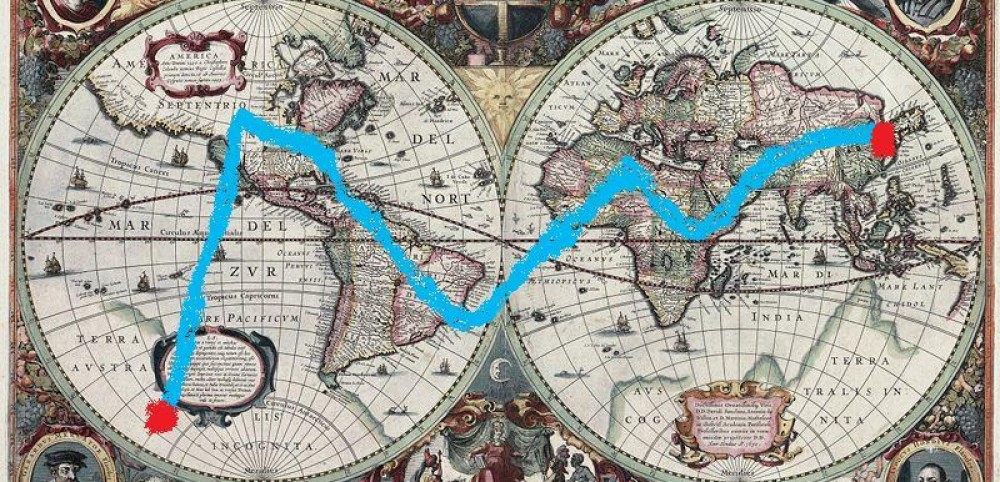 .
.
.
Materials to orient colleagues from different sectors to the domain of Global Mental Health (GMH). GMH is also very relevant for those working in "mental health as mission."
10.  Consultation
We are available to consult and train in member care-related areas.
************************
MEMBER CARE CONFERENCES AND TRAINING
Growing Deeply as We Go Broadly


Restore: Intensive Counselling Retreat for Christian Cross-Cultural Workers18-30 June 2017; Tumaini Counselling Centre, Nairobi, Kenya
Counseling and Member Care: An Intensive Counseling Seminar for Cross-Cultural Workers 9-21 October 2017, Chiang Mai, Thailand. Sponsored by the Narramore Christian Foundation ncf.seminars@gmail.com
*******************
FEATURED RESOURCES–2015-2017
1. Member Care
—Self-Care Plan for Global Workers (2017)–Wholistic self care ebook by Sarita Hartz, oriented especially for Christians
—Materials in Korean: Global Member Care (May 2016)
–Tumaini Counselling Centre Kampala, Uganda. Tumaini Counselling Centre in Nairobi (established in 1991) is opening a new centre In Uganda. It will provide counselling and other member care services to mission personnel, primarily in the east and central Africa regions. Contact: tumaini.kampala.ac@aimint.org
—Help Your [Mission Worker] Thrive: Leadership Practices that Make a Difference (2016), Ken Harder and Carla Foote
—Special Issue on Member Care, Missio Dei (journal), February 2015
Lots of good new thinking, resources,  and review; 12 articles worth reading!
—Mind the Gaps: Engaging the Church in Mission Care (2015). David Wilson, Editor
—Healthy, Resilient, and Effective in Cross-Cultural Ministry: A Comprehensive Member Care Plan (2015), by Laura Mae Gardner

2. Relationship Resources
–Setting Sail! The Family Workbook (2014), Emily Hervey
http://www.worldwidewritings.com/publications/setting-sail-the-family-workbook/
–God's Design for Community: Strategies for Building Better Relationships (2015), Gaylyn Williams.
https://relationshipresources.org/shop/
—Reconcilable Differences: Strategies for Your Journey Through Conflict (2015), Gaylyn Williams.
https://relationshipresources.org/shop/
—Leading Multicultural Teams (2014), Evelyn and Richard Hibbert.
https://missionbooks.org/products/detail/leading-multicultural-teams
—Married in Mission: A Handbook for Couples in Cross-Cultural Service (2015), Alexis Kenny.
http://alexisckenny.wix.com/marriedinmission
—201 Great Discussion Questions for Couples in a Long Distance Relationships(2014), Lisa McKay and Michael Wolfe.
http://www.lisamckaywriting.com/books/books-on-long-distance-relationships/
—Love Across Latitudes: A Workbook on Cross-cultural Marriage (2015, sixth edition), Janet Fraser-Smith.
http://www.gileadbookspublishing.com/love-across-latitudes.html
—Our Global Families: Christians Embracing Common Identity in a Changing World(2015), Todd Johnson and Cindy Wu.
http://bakerpublishinggroup.com/books/our-global-families/349570
—Diaspora Missiology: Reflections on Reaching the Scattered Peoples of the World(2015), Michael Pocock an Enoch Wan.
https://missionbooks.org/products/detail/diaspora-missions
—Serving God in a Migrant Crisis: Ministry to People on the Move (March 2016), Patrick Johnstone and Dean Merrill.
http://www.gmi.org/products/books/gmibooks/serving-god-migrant-crisis/
3. Member Care in the Multi-Sectoral Context
–Also see the Featured Resources section on this website.
–Also see the many resources in the Updates section, Global Member Care (volume two).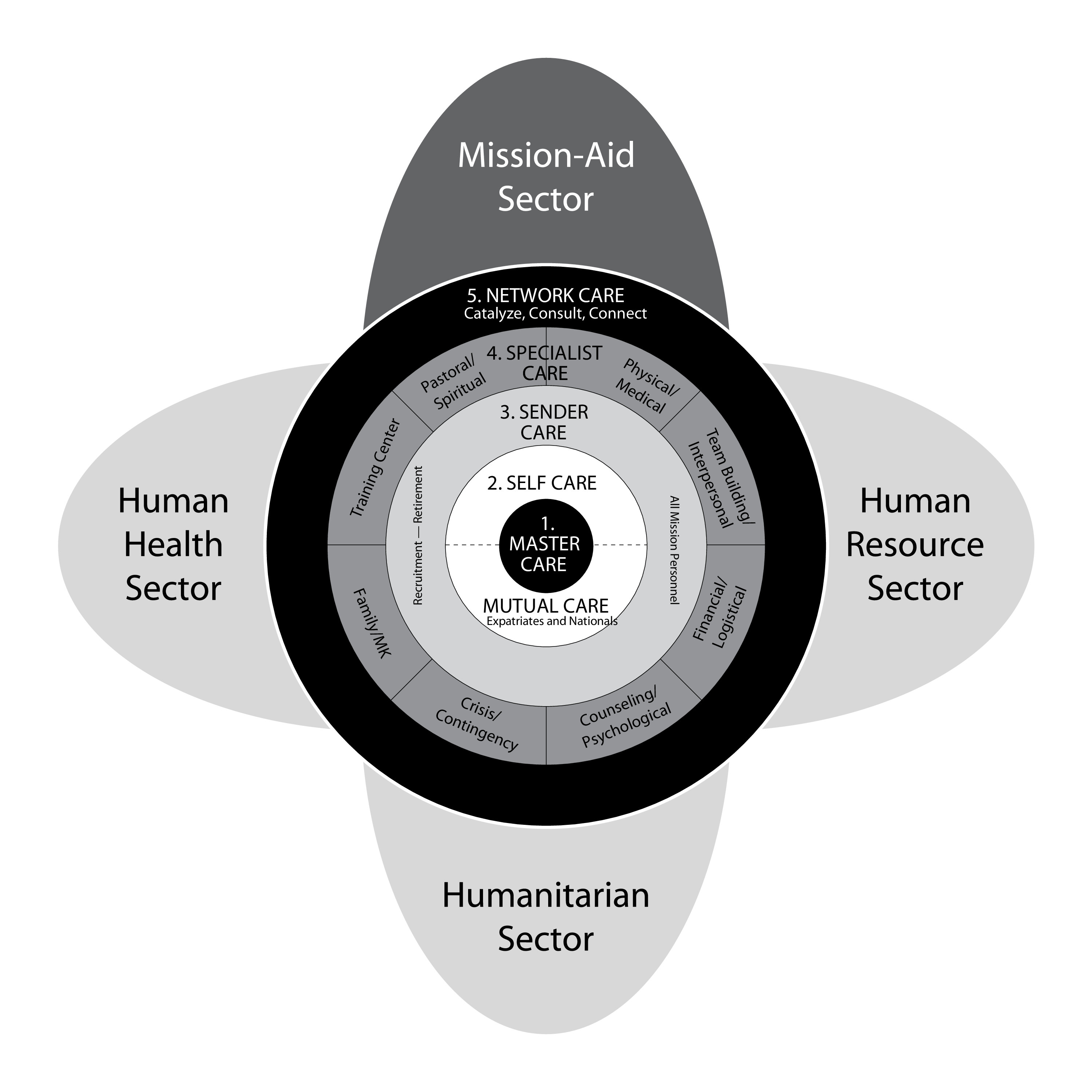 —mhGAP Intervention Guide for mental neurological and substance use disorders in non-specialized settings (ver. 2.0, WHO, 2016)
—Sustainable Global Mental Health Development, power point presentation, World Mental Health Day Event, 5 October 2016, Ecuemenical Centre, Geneva (Kelly O'Donnell)

—Staff well-being and mental health in UNHCR (2016). Suzik, D., Thomas, R., Lachens, L., & Mihalca, L.;  Geneva: UNHCR
—Workplace Stress: A Collective Challenge (2016) International Labor Organization
—One Humanity: Shared Responsibility, UN (Feb 2016–humanitarian action/change, World Humanitarian Summit)
—Transforming Our World: The 2030 Agenda for Sustainable Development UN (2015)
—Health, Healing, and Shalom…Christian Health Missions (2015), Bryant Myers
—Ending Extreme Poverty: A Moral and Spiritual Imperative, World Bank (April 2015)
—Faith-Based Health Care, The Lancet, (7 July 2015) .
—Mental Health Innovation Network–website
—Restoring Humanity:  Global Voices Calling for Action (September 2015). Synthesis Report of the Consultation Process for the World Humanitarian Summit. United Nations.
—mhGAP Humanitarian Intervention Guide: Clinical Management of Mental, Neurological, and Substance Use Conditions in Humanitarian Emergencies (2015). WHO.
—White Paper on Peacebuilding (2014). Geneva Peacebuilding Platform.
—World Development Report 2015: Mind, Society, and Behavior (World Bank, Dec 2014).
—Humanitarian Effectiveness and Staff Wellbeing (webinar 30 July 2015; archived)
—Preventing Suicide: A Global Imperative (WHO report, September 2014)
—Living with a Black Dog and  I Had a Black Dog (short, creative videos on depression)
Special Items
M.A. program in Humanitarian & Disaster Leadership was just launched at Wheaton College Graduate School. This new program will prepare students for a wide range of careers in humanitarian and disaster assistance related fields, both domestically and internationally. In addition to a one-year full-time residential option, we are also offering a two-year part-time hybrid option, which will be completed primarily online and supplemented with on-campus intensive courses.
***********************
A PERSONAL NOTE FROM KELLY AND MICHELE
Understanding Global Integration (updated September 2017)
Staying Current-Competent and Relevant-Resilient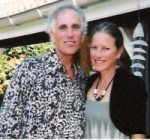 For the last six years we have been increasingly centering member care practice in the broader context of "global integration" (GI). At times this can seem like a distraction—going too far afield outside of member care and mainstream mission–yet overall we have found it to be an important strategy to open up many new opportunities and resources for member care and mission.
GI is a framework which guides our work and which we believe is crucial for a) member care practice and direction; b) colleagues working in different sectors and settings;  and c) all those who endeavor to live as global citizens (i.e. our common identity and responsibility as humans). It involves actively integrating our lives with global realities by connecting relationally and contributing relevantly on behalf of human wellbeing and the major issues facing humanity, in light of our integrity and core values (e.g., ethical, humanitarian, human rights, faith-based) for God's glory.
.
GI is especially important in view of the coordinated multi-sectoral and international efforts to promote well being for all people and the planet (e.g., the United Nations' Transforming Our World: The 2030 Agenda for Sustainable Development, 2015  and One Humanity: Shared Responsibility, 2016) as well as the church-mission community's work among the least-reached people groups (LPGs). We increasingly include "global integrity" in our GI work—integrity at the individual-institutional-international levels—and see them as inseparable (e.g., see our 2017 "GI-GI Maps" presentation.)
.
In addition to the MC Updates, we have regularly sent Global Integration Updates to over 1900 colleagues. Our GI work as psychologists is based in Geneva and focuses on global member care, global mental health, and promoting integrity/confronting corruption globally. It includes regular interactions with personnel/events in the United Nations, World Health Organization, international NGOs, and faith-based organizations—and hence there are several materials, perspectives, and news items (largely from the health, development, and humanitarian sectors) that we review to inform our work and regularly share with colleagues.
.
One of the greatest opportunities for further developing GI would be convening roundtables (online and in vivo) and organizing new coalition(s) of colleagues who are committed to both GI and GMC. The time is clearly here, from our vantage point, to develop new entities and emphases that reflect global realities (issues, responsibilities and opportunities), while still staying true to the member care core:  focusing on the wellbeing and effectiveness of the diversity of mission workers and their sending groups. For more perspectives—reflections, research, and resources—see the 25 entries on Global Integrators, featured on our CORE MC weblog.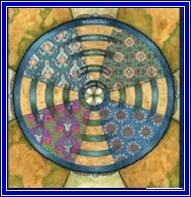 Member Care Associates Inc. (MCA) is a Christian non-profit organisation working internationally from the USA and Geneva. We focus on personnel development for mission, humanitarian, and development workers and their organizations; global mental health; and integrity/anti-corruption. Our services include consultation, training, research, developing resources, and publications.
.
© 2009-2017 Kelly and Michèle O'Donnell
All header images by/© Michele, Erin, or Kelly O'Donnell
(except: world map, balloons, sun/wave, and Colosseum).
MCAresources@gmail.com
Disclaimer
The inclusion of these materials as well as the opinions and recommendations expressed in these materials do not necessarily reflect their endorsement. The responsibility for the interpretation and use of the materials lies with the reader.